Cloud Solution in Abu Dhabi UAE | Cloud Solution in Dubai UAE
What is cloud Solution?
Cloud computing is the on-demand delivery of IT resources over the Internet with pay-as-you-go pricing. Instead of buying, owning, and maintaining physical data centers and servers, you can access technology services, such as computing power, storage, and databases, on an as-needed 
Cloud computing solutions are an efficient and flexible way to organize, manage, deliver and consume your IT services. On-demand or pay-as-you-use computing services delivered through cloud computing solutions can provide you with significant benefits of greater scalability, manageability and lower operational costs. However, there are also risks to consider related to control, security, governance and regulatory compliance. Depending on your business, it can be a challenging decision on what is the best way to take advantage of this new technology. GITS can guide you and your IT organization with consulting expertise in infrastructure, best practices and the latest technologies. 
Who is using cloud computing?
Organizations of every type, size, and industry are using the cloud for a wide variety of use cases, such as data backup, disaster recovery, email, virtual desktops, software development and testing, big data analytics, and customer-facing web applications. For example, healthcare companies are using the cloud to develop more personalized treatments for patients. Financial services companies are using the cloud to power real-time fraud detection and prevention. And video game makers are using the cloud to deliver online games to millions of players around the world.
Cloud Solution in Abu Dhabi UAE | Cloud Solution in Dubai UAE
Benefits of cloud computing
Agility
The cloud gives you easy access to a broad range of technologies so that you can innovate faster and build nearly anything that you can imagine. You can quickly spin up resources as you need them–from infrastructure services, such as compute, storage, and databases, to Internet of Things, machine learning, data lakes and analytics, and much more.
You can deploy technology services in a matter of minutes, and get from idea to implementation several orders of magnitude faster than before. This gives you the freedom to experiment, test new ideas to differentiate customer experiences, and transform your business.
Elasticity
With cloud computing, you don't have to over-provision resources up front to handle peak levels of business activity in the future. Instead, you provision the amount of resources that you actually need. You can scale these resources up or down to instantly to grow and shrink capacity as your business needs change.
Cost savings
The cloud allows you to trade capital expenses (such as data centers and physical servers) for variable expenses, and only pay for IT as you consume it. Plus, the variable expenses are much lower than what you would pay to do it yourself because of the economies of scale. 
Deploy globally in minutes
With the cloud, you can expand to new geographic regions and deploy globally in minutes. For example, AWS has infrastructure all over the world, so you can deploy your application in multiple physical locations with just a few clicks. Putting applications in closer proximity to end users reduces latency and improves their experience. 
Cloud Solution in Abu Dhabi UAE | Cloud Solution in Dubai UAE
Types of cloud computing (Cloud Computing Models)
Cloud computing is providing developers and IT departments with the ability to focus on what matters most and avoid undifferentiated work like procurement, maintenance, and capacity planning. As cloud computing has grown in popularity, several different models and deployment strategies have emerged to help meet specific needs of different users. Each type of cloud service, and deployment method, provides you with different levels of control, flexibility, and management. Understanding the differences between Infrastructure as a Service, Platform as a Service, and Software as a Service, as well as what deployment strategies you can use, can help you decide what set of services is right for your needs.
There are three main models for cloud computing. Each model represents a different part of the cloud computing stack.
Infrastructure as a Service (IaaS)
Infrastructure as a Service, sometimes abbreviated as IaaS, contains the basic building blocks for cloud IT and typically provide access to networking features, computers (virtual or on dedicated hardware), and data storage space. Infrastructure as a Service provides you with the highest level of flexibility and management control over your IT resources and is most similar to existing IT resources that many IT departments and developers are familiar with today.
Software as a Service (SaaS)
Software as a Service provides you with a completed product that is run and managed by the service provider. In most cases, people referring to Software as a Service are referring to end-user applications. With a SaaS offering you do not have to think about how the service is maintained or how the underlying infrastructure is managed; you only need to think about how you will use that particular piece of software. A common example of a SaaS application is web-based email where you can send and receive email without having to manage feature additions to the email product or maintaining the servers and operating systems that the email program is running on.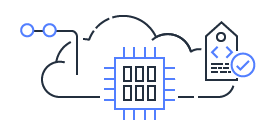 Platform as a Service (PaaS)
Platforms as a service remove the need for organizations to manage the underlying infrastructure (usually hardware and operating systems) and allow you to focus on the deployment and management of your applications. This helps you be more efficient as you don't need to worry about resource procurement, capacity planning, software maintenance, patching, or any of the other undifferentiated heavy lifting involved in running your application.
Cloud Solution in Abu Dhabi UAE | Cloud Solution in Dubai UAE
Cloud Computing Deployment Models
Cloud Solution in Abu Dhabi UAE | Cloud Solution in Dubai UAE
Cloud Computing Deployment Models